Test Project
About

INVEST IN XERO SHOES. INVEST IN THE FUTURE OF FOOTWEAR.
Step into the future of footwear
You can be a part-owner of Xero Shoes for as little as $100
You're invited to become an owner of Xero Shoes, a lifestyle footwear brand with foot-crafted shoes and sandals that let your feet do what's natural — bend, flex, move, and Feel The World®. Xero Shoes, a woman-owned Colorado company, has generated over $7 million in sales since incorporating1, with revenue growth of 85.3% from 2014-2015 and 91.9% from 2015-2016. Xero is now expanding its product line, as well as its online reach and wholesale channels, and is accepting investors to help fuel that growth.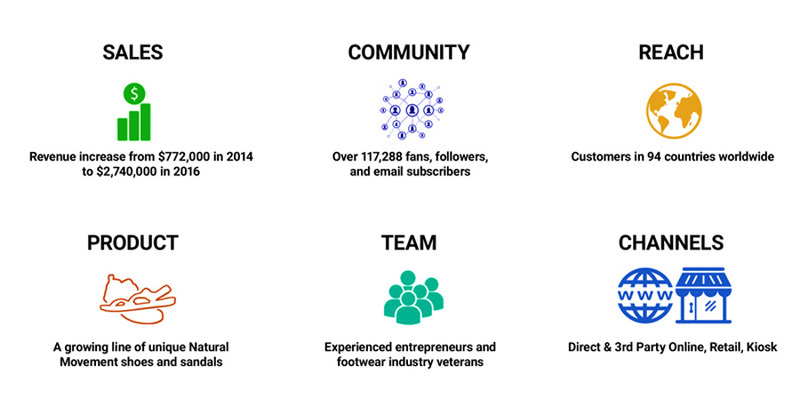 This offering is open to a limited number of people in the US and internationally and, thanks to new crowdfunding rules, you don't need millions to support a company you believe in.2
Get more details below, and click the INVEST button when you're ready to join our worldwide community that Lives Life Feet First.

Live Q&A
Lena and I did a Facebook Live Q&A on Sunday, May 7th. Check it out here on our Facebook page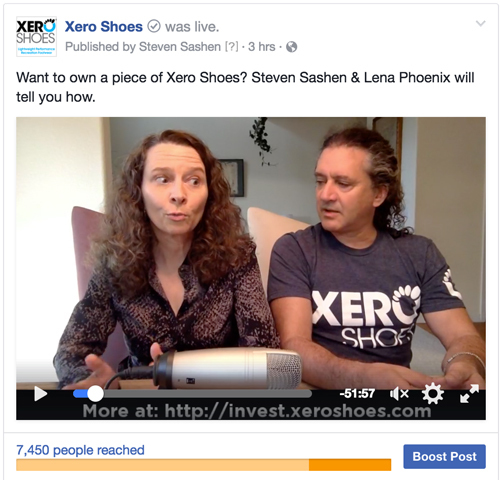 Our Product
What makes Xero Shoes special?
It's simple: We believe in feet.
Your feet are supposed to bend, move, flex, and feel. Xero Shoes' foot-first designs let your feet do what's natural.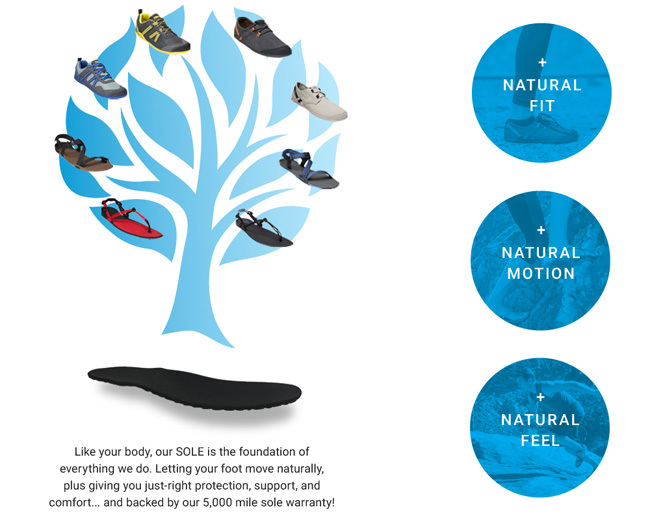 Natural Fit — Wide toe boxes let your toes spread and relax. A non-elevated "zero-drop" heel for proper posture.
Natural Motion — XEROs are so flexible you can roll them up and put 'em in your pack or pocket (great for travel), and light enough that you may forget you have them on. Your feet can move and flex naturally. And they're low to the ground for balance and agility.
Natural Feel — Our patented FeelTrue® soles give you four levels of protection, while still providing your feet and brain with the stimulation they need.
Our DNA
Distinguishing design elements used across a product line make up the Brand DNA, or the "redline." It's what makes people recognize your brand and, when done right, stop you on the street to say "Where did you get those?!"
In addition to our commitment to Natural Fit, Movement, and Feel, Xero's redline includes:
Huarache-sandal inspired heel straps — not only functional, they're eye-catching
Light weight — you can't see it, but you feel it in all of our products. Three pairs of our Z-Trail, for example, weigh less than one pair of a familiar sport sandal
Ground-hugging — the sleek profile stands out among thick, padded footwear
Simplicity — our designs are simple, authentic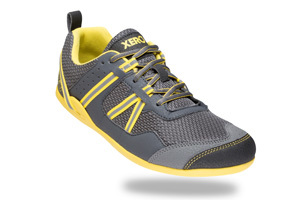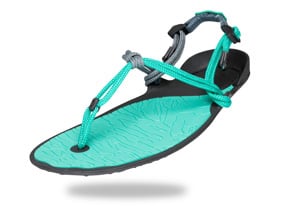 Be the movement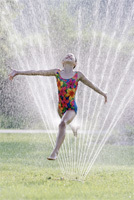 As much as XERO Shoes are about movement, they're also part of a movement, one shared by our customers and investors: an alternative to the idea that you need a new pair of $175 shoes with some new, "magic technology" every three months.
Instead, you can recapture that free, powerful, honest feeling of letting your body walk and run and jump and play the way you did as a child.
Remember how much fun it was when you were a kid, feeling the summer grass as you ran effortlessly across the yard? We want you to have that feeling all the time, at any age.
We want to change the way people think. In the way people think: natural + food = better for you our aim is for people to think: natural + movement = better and, of course: Natural Movement + footwear = Xero Shoes
Your investment in Xero Shoes is the first step to help make this a reality.
The Xero (R)Evolution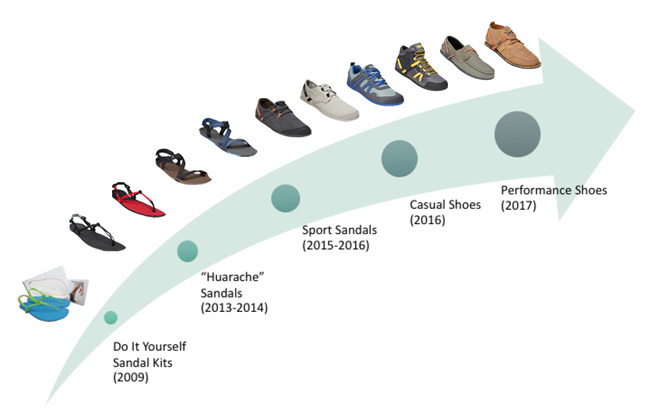 For our first four years, we sold DIY sandal-making kits based on a 5,000-year-old design. The kits give you a sandal that perfectly fits your unique foot shape, and can be tied and decorated to express your personality.
When Dennis Driscoll joined the team as Chief Product Developer in late 2012, he combined his 35 years of footwear design experience with the requests and feedback from our customers. This led to a complete footwear line, including ready-to-wear thong style sandals, sport sandals, casual and performance shoes, and boots.
In addition, Dennis is working on more than a dozen new designs for 2018 and beyond.
Our (funny) history
When we launched in November 2009, we called our products Invisible Shoes. In 2010, we incorporated as Feel The World, Inc. (FTWI), and in 2012 rebranded our products and established a d.b.a. as Xero Shoes.
But that's not the whole story, let alone the funny part. That's in this video:
The Hobby becomes a Mission
"We don't want to do much… just change the world."
While Xero started as a "barefoot running" company, and a hobby at that, it quickly became a mission for Steven, Lena, and everyone working at Xero Shoes.
Steven has become a leading authority on natural running form, as well as understanding how to design footwear that supports natural movement rather than interfering with it in the ways that most modern shoes do.
His videos and articles — both instructional and comedic — about natural running and walking, "barefoot" shoes vs. typical running shoes, have over 2 million views.
Diving deeper into understanding natural movement, and hearing from thousands of customers who've had their own life-changing experiences wearing now-renamed Xero Shoes, Steven and Lena have a fire lit under them.
The couple says, "We firmly believe in the value of Natural Movement and want to make it the obvious choice for people living a healthy lifestyle. We want people of all ages to enjoy a natural gait and optimal function. We want to demonstrate the performance benefits of letting the muscles, tendons, and ligaments of your feet and legs function as the springs and shock absorbers they're meant to be."
But, of course, knowing that most people buy shoes simply because of the way they look, Xero Shoes is committed to recognizable, eye-catching designs that people notice.
As a "lifestyle brand," our commitment is to developing a complete line of natural movement footwear for any activity, letting you go anywhere, and do anything in Xero Shoes.
Xero Shoes let your feet be feet. Take the next step with us.
Why, yes, we were on Shark Tank
In January 2013, we appeared on the ABC show, Shark Tank and turned down a $400,000 offer from Kevin "Mr. Wonderful" O'Leary, who wanted 1/2 of the company.
The show, though, was hugely impactful.


First, the effort of preparing to appear on the show focused our commitment to the future of Xero Shoes, and it solidified our working relationship.
Second, even though we were only selling our $20 DIY sandal-making kit, being in front of seven million people generated almost three month's worth of revenue for us in the first week.
Third, the Sharks had some, well, issues with us. Daymond said our product was just "rubber and string." (Of course, Daymond made his money selling clothing that was just cotton and ink ). We took the Shark's criticism and suggestions to heart and these helped guide our future product development.
Finally, even though Xero Shoes started as a "barefoot running" product, we always believed our sandals were attractive to people outside that niche. The calls and emails we received after the show aired proved us right. Most of the new customers we heard from knew nothing about barefoot running and, in fact, weren't even runners — they just hated having their feet wrapped up in tight shoes, or loved the idea of a super lightweight, durable sandal.
The show keeps on giving. With reruns airing on CNBC, we continue to benefit from being "in the Tank."
Reviews / Press
Xero Shoes has over 1,000 four- and five-star reviews combined on our website and Amazon.com, as well as reviews in online and print publications.
View our
Offering Documents
Get Connected
Follow Us
Get connected with us on social networks!